Special customized marine elevators (Heisplan Marine Special)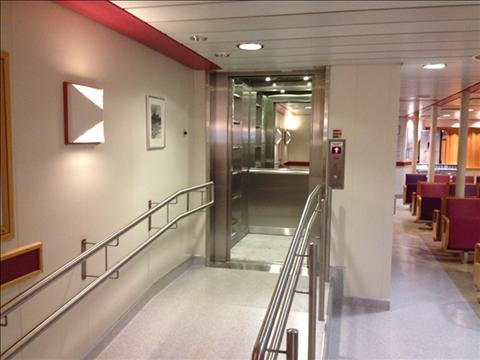 The HP Marine Mini:
In the effort of finding solutions for installation of elevators on existing ships, Heisplan has developed a MARINE MINI solution. With this lift you can transport 8 people / 630 kg, with no need for a deep pit under the lift! The design are approved by NMD and DNV and are currently being used on older ferries that are in need of upgrades to fulfill the demand of accessibility for all passengers.
The heavy goods lift:
Intended for heavy use, HEISPLAN lifts for offshore applications ensure efficient transportation of people and goods on-board a vessel or oil rigs / platforms. Innovative solutions help save space and increase efficiency of operations. HEISPLAN provides customized elevators for the most demanding conditions and purposes. We also provide the Rack and Pinion elevators.
Special solutions:
If you have a challenge, please hand it over and we will give you our best effort in finding the solution.
We appreciate a good challenge, and we have the experience to back it up.
News
06/03/2013 12:59:03

We are proud to present version 1.0 of Heisplan,s new web page.
Here we will present our products for the Marine and Offshore segment.
You will find here all information regarding our services and our products available for the ship and offshore industry.
However, please ask if you are in need of anything, and don,t find the answers for it here on our web page.
We are flexible and detirmined for finding the solutions to any challenge.

We will be happy to assist you in whatever way possible.

Heisplan Marine Solutions
Jan Ove Skutvik